Lifestyle
Membanggakan, Blue Ivy Carter Masuk Nominasi Penghargaan Bergengsi
Nama Blue Ivy Carter mulai terkenal sejak kemunculannya dalam beberapa acara publik bersama kedua orangtuanya yang terkenal yaitu Beyonce Knowles dan Jay-Z. Selain itu selera fashion Blue Ivy Carter untuk usia 8 tahun bisa diacungi jempol.
Baca Juga : Review Senka Perfect Whip, Produk Pembersih Wajah No. 1 Asal Jepang
Nah ada kabar baik nih, ternyata Blue Ivy Carter baru membuat sebuah prestasi lho! Blue Ivy Carter dikabarkan masuk dalam nominasi BET Award dalam berkat muncul dalam "Brown Skin Girl" yang adalah bagian dari The Lion King Soundtrack.
Yang membuat hal ini menjadi prestasi adalah Blue Ivy Carter menjadi orang yang dinominasikan dalam BET Award di usia 8 tahun. Dalam nominasi tersebut, Blue Ivy Carter bersaing dengan beberapa orang lainnya.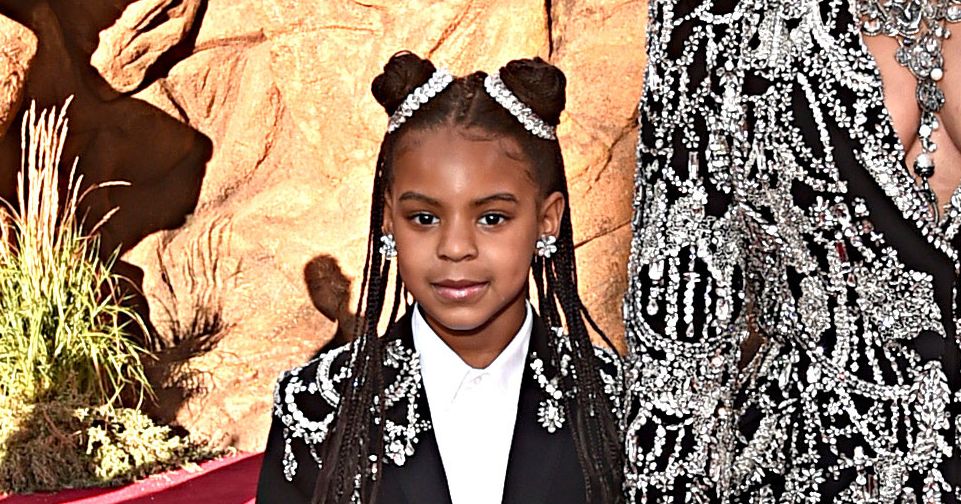 "Brown Skin Girl" menjadi salah satu lagu yang masuk dalam nominasi BET Awards bersaing dengan lagu dari Alicia Keys dan juga Lizzo. BET Awards akan diselenggarakan pada tanggal 28 Juni 2020 nanti. Kita liat saja ya apakah Blue Ivy Carter akan menang nantinya!
Rekomendasi Dress yang Affordable
Baca Juga : Kesalahan Dalam Mencuci Muka dan Memilih Facial Wash #SenkaHadirUntukMemperbaiki
Wah membanggakan nggak sih Blue Ivy Carter ini? Kita tunggu saja nih kabar terbaru dari prestasi Blue Ivy Carter lainnya ya!
Written By
Welcome to The Shonet Viral! Tempat di mana kalian bisa mencari informasi terbaru seputar entertainment, gossip, dan news. Dikurasi oleh Sarah Christiani, dan Agestia.
All Comments (0)
Insiders Program Challenge
Become The Shonet Insider!
Now anyone can become an insider, including you!